2016 IME/China Expo, Wrap Up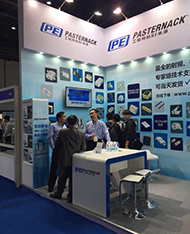 We just wrapped up another successful year at IME/China in Shanghai. The China International Conference & Exhibition on Microwave and Antenna (IME/China) is the largest and most influential RF, microwave and antenna exhibition in China. It is "the" place to be for RF design engineers, technical managers and purchasing executives in China and from abroad.
This year our sales and engineering staff were on hand to discuss application and product solutions with over 250 visitors to our booth. We also demonstrated Pasternack's new Cable Creator™, a one-of-a-kind online tool that allows users to design, customize and order over 250,000 possible custom cable assembly configurations.
With the industry's largest offering of in-stock amplifiers, switches, waveguides, VCO's, test & measurement and 60 GHz products as well as our newly launched Chinese version RF/Microwave/Millimeter Catalog there was a lot to talk about. We also hosted a drawing at our booth where visitors had a chance to win some interesting, fun and useful items.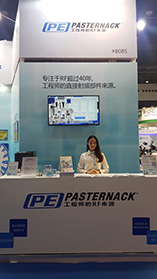 With almost 300 world-class RF, microwave and antenna companies in attendance, there was plenty to see and a lot to learn this year. While there were a wide variety of products being shown some of the more interesting and cool things we saw this year were space microwave remote sensing technology and microwave communication and navigation technology.
In addition to the exhibition, over 43 technical seminars were offered. We took advantage of some of these classes including a very in depth talk on the current state and new developments in the Chinese microwave market.
We're looking forward to next year's show which promises to bring new breakthroughs and products to help RF engineers who serve the Microwave, millimeter wave and antenna industry.
---
Engineer Resource Center
Connect